Create a lifestyle you love!
December 6th, 7th, & 8th at 9 AM PT
30 – 40 minute webinar sessions
Learn How to Make a Consistent and Generous Monthly Income
and Work From Anywhere
This 3-day, interactive webinar is jam-packed with actionable how-to knowledge and first hand experience from creating a Virtual Assistant Business.
Our host, Bibi Goldstein – Founder of Buying Time, LLC – will share invaluable life lessons from becoming a Virtual Assistant, creating the lifestyle she always dreamed of, and growing her successful business to where it is today.
Join us inside of the private Facebook group – Virtual Assistant Lifestyle – to learn how to create your very own Virtual Assitant Business!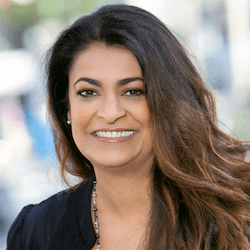 Bibi Goldstein, CEO of Buying Time, LLC, 
and creator of Virtual Assistants University. Bibi's current company 
has afforded 
its 
team members with the flexibility and freedom that comes along with virtual assistance, 
making it the perfect backdrop to create
 Virtual Assistants University, 
providing 
anyone that desires this lifestyle the opportunity to build their own virtual assistance business. 
How To Create a Lifestyle You Love – 3 Day Overview
The Virtual Assistant Lifestyle
Harness your vision to create a lifestyle you love. Have you ever dreamed of making your own schedule or being your own boss? What is Virtual Assistant work? How will it help me to create the life I have always dreamed of?

What types of VA's are there?
Identify the skillset that you have to offer. This is a fun and interactive day of coaching where you will learn how to use what your skills to create your own business. You may be surprised to find how many skills you already have!

Earning Potential Possibilities
Earnings Calculator. Learn how much money you can make as a Virtual Assistant with your specific skillset. Here you will get to ask all those pressing questions about money. Creating your own business as a Virtual Assistant is not just another job.
Here's a few words from our own team of virtual assistants!
Being able to step in and take a strategy or a vision that a business owner has and put the puzzle pieces together to make it a reality is incredibly rewarding all from wherever I have an internet connection is why I continue to work in the Virtual Assistant world!
Stephanie Hall | Los Angeles, CA
I continue to work as a Virtual Assistant because I have the opportunity to continue to learn and help clients with my two big dogs at my feet!
Astrid Lugar | Bel Air, MD
I began this job when I needed flexibility in my life. It was the best choice I have ever made. I am continually learning new things and adding to my Virtual Assistance capabilities.
Julie McElroy | Los Angeles, CA
Register To Attend This Free 3-Day Event
Becoming a Virtual Assistant has significantly changed our lives for the better and we can't wait for you to have the same!
Once you sign-up, you will receive an invitation to our private Facebook group where the event will be held – Virtual Assistant Lifestyle. We will see you there!

This Webinar is brought to you by Virtual Assistants University

You Choose Your Speed
You pick how fast you want to go through the courses – 3 month track or 6 month track.

Online Coursework
Learn everything from the comfort of your own home with convenient, easy, step-by-step online modules that include video training.

Since 2007
Learning from Experts in the  Virtual Assistant Industry that have been serving a wide range of clients since 2007.